The Process
There are two types of whisky distilled in Scotland:
Malt Whisky – distilled in a pot still from malted barley
Grain Whisky – distilled in a continuous still, typically from wheat or corn.
What is Blended Peated Malt?
A blend of Single Malt Scotch Whiskies, which have been distilled at more than one distillery. Blending is an opportunity to be truly creative.
High quality component whiskies with a first class wood management policy and the skills of a talented blender can produce a dram to rival the very best single malts.
While respecting all the great blenders of the past it is key for us to experiment and push boundaries (as Harvey did), always striving to make the best whisky we can.

Source the best wood
Up to 70% of the flavour in Scotch whisky can come from the wood that the spirit matures in. Great wood is essential to make great whisky.
Like Harvey MacNair, we have searched far and wide in our pursuit of quality. We acquire only the best casks from around the world. Currently we are using bourbon barrels, virgin oak hogsheads, ex red wine casks, PX sherry puncheons and oloroso sherry butts.
GlenAllachie
Our 3 owners have a combined 100 years of experience in the Scotch whisky industry and with that comes a fantastic network of contacts.
The Scotch whisky industry has been built on people and relationships and through our owners' network we have managed to access some truly outstanding single malts.
We have full control over production, maturation and stock management of GlenAllachie distillery. Our understanding of the spirit produced at GlenAllachie makes it a key component whisky for our blended malts.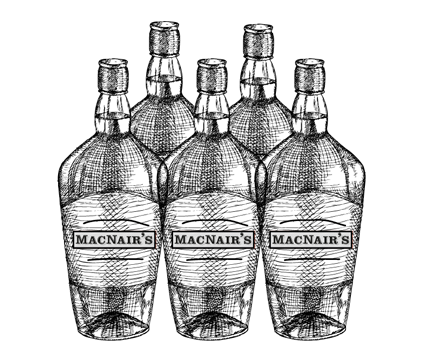 Bottle
Unlike many Scotch whisky companies, we choose not to add any artificial colouring or chill filter any of our whiskies. These procedures are purely cosmetic and can strip away the mouth feel of the spirits.
We also bottle our whiskies at higher strengths to give consumers the full flavour experience.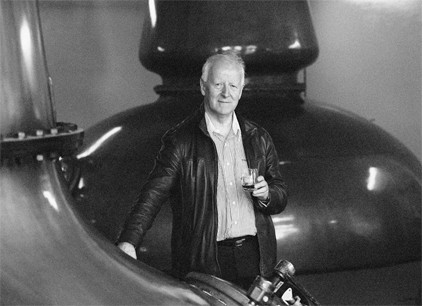 Billy Walker
Our Master Blender, Billy Walker, is one of the best respected blenders in Scotland and has developed many award winning whiskies through the years.
He is continuing the innovative "spirit" of Harvey MacNair, with a little more scientific accuracy.