The Story
Ne'er happier than when exploring the globe or the spirit from the golden still, Harvey MacNair was – in the parlance of his native Glasgow – a man or 'lad o'pairts': a true Victorian entrepreneur. A trader, thereby a traveller, an inventor of all sorts of mechanical contraptions, his genius lay in the blending of fine whiskies. He loved and championed the natural, unadulterated colour of whisky. "Pure gold' he said with a wink.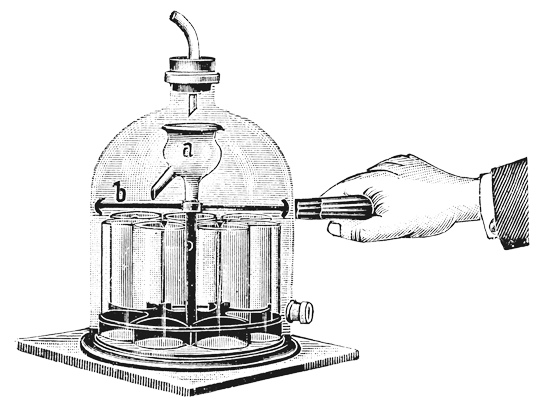 Affinity
Bon viveur and raconteur, he cut a dash about town and had a bursting social calendar. His best stories were always 'agin hisself', like how his neighbours thought him an alchemist or, indeed, how he discovered Lum Reek. But he knew a good dram when he blended it, or indeed stumbled across it. Just like our own 21st Century Whisky legend Billy Walker, who has recreated and refined the Lum Reek blend for the modern palate.
Serendipity
One autumn evening in the 1860s, after a day's fishing, our man was quaffing a dram in the old stone bothy near GlenAllachie. Due to a blocked chimney (or lum) the room filled with smoke. It had "a marvellous effect on the whisky in my glass," confided MacNair later to his merchant cronies. "Indeed, perfection!" Ne'er a truer word was spoken.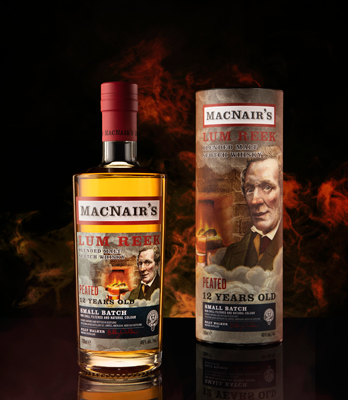 LUM REEK
Today's Lum Reek is the creation of our Master Blender Billy Walker, raising his hat to the top hatted Victorian. It's a peated malt, marrying Islay & Speyside whiskies with rich GlenAllachie, to extend the flavour profile. Lum Reek is matured in GlenAllachie's warehouses, then bottled at 46% (and above), unchilfiltered, allowing its natural colour to shine like those golden autumns Harvey MacNair enjoyed, decked out in his waders.