16th June 2023
MACNAIR'S PICKS UP MEDALS AT PRESTIGIOUS INTERNATIONAL AWARDS
We're delighted to announce recent wins at three prestigious international spirits competitions:
International Wine & Spirits Competition (IWSC) – running since 1969, it's one of the most prestigious alcoholic drinks competitions globally. They state their mission is "to champion the best brands from around the world".
International Spirits Challenge (ISC) – now in its 28th year, the competition is founded on an independent judging process which recognises spirits of outstanding quality. They receive "thousands of entries from over 70 countries".
World Rum Awards (WRA) – organised by premium publication, Whisky Magazine, the competition forms part of the World Drinks Awards, said to "celebrate the world's best drinks".
Exploration Rum
Our Master Blender, Billy Walker, has developed acclaimed products throughout his 50-year-long career. After earning his stripes in the Scotch whisky sphere, he was keen to apply his skills to a new spirits category. This led him to hand-select the finest rums from around the world and implement his distinguished wood management expertise at our brand home, The GlenAllachie Distillery.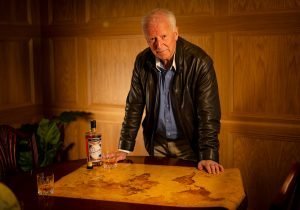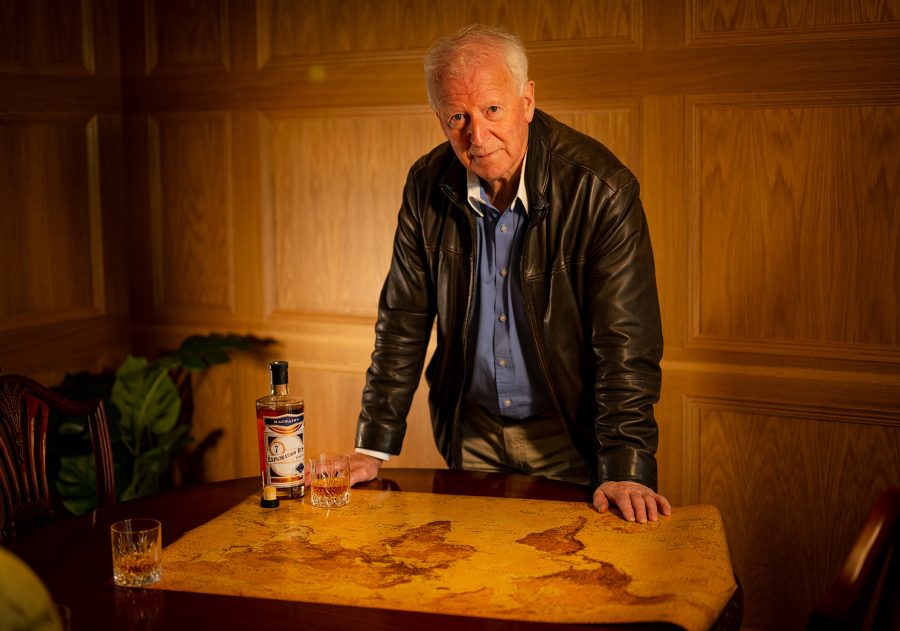 Ageing in the much cooler climate of Scotland adds a unique dimension to our rums. Each maturation journey has been carefully considered to ensure a multifaceted, harmonious flavour experience. Walker strives to offer the drinker a taste of the tropical sunshine balanced with diverse influences from the wood.
Panama
Our Exploration Rum Panama series, distilled from sugar cane molasses, began its maturation journey in American oak in the Panamanian climate. It was at this stage that it was transferred to The GlenAllachie Distillery in Speyside.
Our Exploration Rum 7-year-old Panama underwent additional ageing in red wine, virgin oak and ex-Bourbon casks for further flavour development. With tasting notes including mango, plantains and toffee, it scooped a silver medal at the WRA.
The 7-year-old Panama Peated expression enjoyed a unique secondary maturation period in casks that previously held peated single malt Scotch whisky. With the wood imparting notes of burnt cinnamon sugar, cigar smoke and mocha, the rum achieved a silver award at the ISC.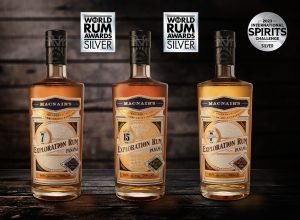 Our sophisticated 15-year-old Panama rum was transformed by a finishing period of two years in red wine, virgin oak and ex-Bourbon casks. Boasting refined tones of poached pear, sugared almonds and coconut shavings, the aged spirit was awarded silver at the WRA.
Jamaica
Our duo of Exploration Rums from Jamaica were pot-distilled at the Clarendon Distillery, located to the south of the island. The spirit was brought to Scotland for its full ageing journey. The complex process involved spirit at high, medium and low ester levels undergoing initial maturation in American and French oak at 86% ABV for 30 months.
After being expertly blended by Walker, the spirit was reduced to 69% ABV for its secondary ageing period. Altering the strength allows for the rum to extract a different set of flavour characteristics from the wood.
The Jamaica Unpeated expression was filled to a similar cohort of casks for the remainder of its maturation. With enticing characteristics of juicy pineapple, golden syrup and vanilla pods, it was presented with a silver medal at the ISC.
The Jamaica Peated rum spent its finishing period in casks which formerly held peated single malt Scotch whisky, bestowing a unique sweet, smoky character. Achieving a silver award and 90 points at the IWSC, the judging panel said: "Peat and rum aroma and flavour characteristics shine through, combining with charred and stewed fruit, burnt pineapple and cooked banana, creating a nice balance of flavour and depth".
Lum Reek
Another part of MacNair's Boutique House of Spirits is our Blended Malt Scotch Whisky: Lum Reek. The old Scottish toast, 'lang may yer lum reek', which literally translates to 'long may your chimney smoke', is the traditional way to wish someone a long and healthy life.
Combining single malts from Islay and Speyside – two of the most sought-after whisky regions in Scotland – the whisky marries both peated and unpeated spirit for a satisfyingly complex yet perfectly balanced flavour profile.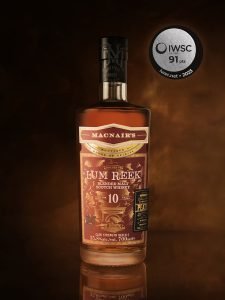 With a 12-year-old and 21-year-old already in the range, Walker decided to create a 10-year-old Cask Strength Batch Release, offering a more punchy spin on the two existing expressions.
Following maturation in American oak, the whisky was subjected to additional ageing in Sherry, red wine and virgin oak casks. The typical flavour characteristics of the decade-old release include toasted honeycomb, espresso, fresh ginger and dark chocolate.
With Batch 1 being crowned 'Best in Show' at the 2022 Las Vegas Global Spirit Awards, the recently released Batch 2 has since achieved silver at ISC and silver with 91 points at the IWSC. The judges commented: "Rich and rounded aromas with lovely fresh cherry and candied orange sweetness in the mouth, with a burst of balanced smokiness and a fruity long finish".
The other expressions have been highly successful in previous awards, most notably with the 21-year-old winning 'World's Best Blended Malt' at the 2020 World Whiskies Awards and achieving an incredible 96 points at the IWSC in the same year. The 12-year-old won the 'Blended Malts Under 12 Years' category at the World Whiskies Awards 2022.
Click here to find our UK Stockists, or for international enquiries, please contact us here.